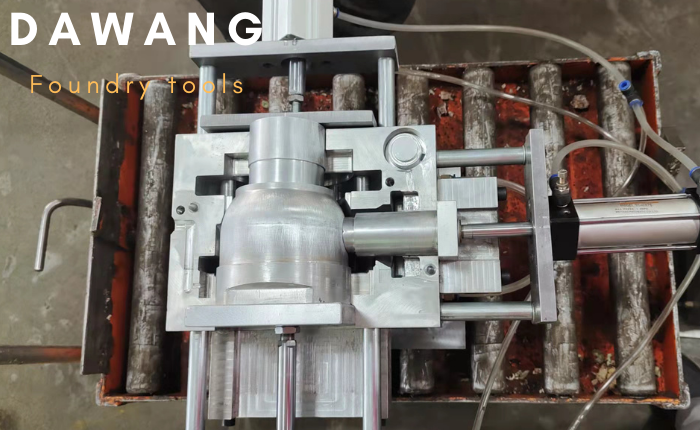 Dawang Foundry aims to manufacture precise, efficient and unique metal products. This means that even in harsh environments, we will not fail. In this case, we focus not only on our machines but also on making perfect casting tools. Considering the importance, we have prepared this article so that our customers can realize the importance of creating an ideal tool from a sketch.
2511-2022

The Complete Guide to the Investment Casting Process!

With the low cost of investment casting and friendly environment, metal investment casting has become popular among investment foundries. The precision casting process has low cost and high efficiency. It can be seen in many situations such as automotive, aerospace, construction machinery, agricultural machinery, etc.

1111-2022

Let's learn about 3D printing investment casting together!

In addition to providing better surface finish and precision, 3D printing investment casting offers high quality and consistency in producing low-volume cast parts. So how do we understand 3D printing investment casting? We can learn some facts from its advantages and applications.

0211-2022

What is a foundry?

An industry of metal castings and provides casting services is known as Foundry project. Our modern living standard and economic progress are due to foundries, but many of us have little knowledge of them. Foundry manufacturing is one of the world's oldest manufacturing techniques. However, despite the fact that the foundry industry is centuries old, the procedures for burning metal and manufacturing molds have been updated due to several technical developments throughout the years. So, what is the Foundry center process? Here is everything you need to know about the Foundry, its processing and the equipment it requires.

2510-2022

Why is investment casting different?

You know how important for the employment of people the factories and industries are, but do you know why? In this article you will learn how the process of investment casting takes part in your everyday life and why it is the most common one of all the castings. But first, let's understand what is casting and what is investment castings. Keep reading!

1910-2022

Influence of common elements on cast steel.

The leading role of C: In stainless steel casting, as the C content increases, it increases the strength, hardness, and hardenability of the steel. However, it reduces plasticity, toughness, and magnetic and electrical properties. The combination of C and certain alloying elements in steel forms various carbides, which have different effects on the properties of steel. C content in some steel casting ranges: C steel 0.03 ~ 1.04%, high-speed tool steel 0.75 ~ 1.60%, hot work tool steel 0.22 ~ 0.70%, cold work tool steel 0.45 ~ 2.85%.