Sand Casting Process
Sand Casting Process
Sand casting process is executed in strict accordance with the Standard Operation Procedure (SOP). The main process as following:
1 Mold Development
According to the requirements of the drawings to design and make mold . The mold is mainly made of aluminum.
2 Modeling (Core-Making)
Includes modeling (forming the cavity of the casting with molding sand), core-making (forming the inner shape of the casting), and mold matching (putting the core into the cavity and closing the upper and lower flasks). Modeling is a key process in casting.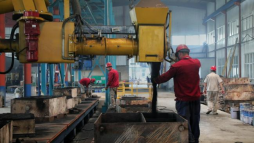 3 Melting
According to the required metal composition, the chemical composition is matched, and the appropriate melting furnace is selected to melt the alloy material to form a qualified liquid metal liquid (including qualified composition and qualified temperature)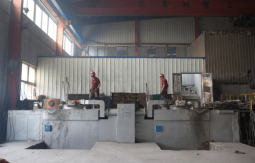 4 Metal Pouring
Pour qualified molten metal into the sand box equipped with the mold. The pouring stage has high safety requirement, and we have rigorous process control to protect the safety of our employees.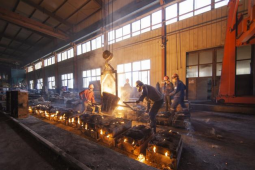 5 Clean

After the molten metal poured and solidified, the molding sand is removed, the gate and other attachments are knocked out to form the required casting.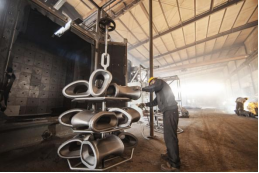 6 Inspection
Detection instruments such as spectrometer, microscope, universal testing machine, Rockwell hardness tester, Brinell hardness tester, impact testing machine, CMM, magnetic powder flaw detector, etc.,which can meet the requirements of customers for internal flaw detection UT、RT、MT、PT products.