Investment casting process
Investment casting process
Investment casting process is executed in strict accordance with the Standard Operation Procedure (SOP). The main process as following:
1 Mold Development
The technical department develops the mold, and the quality department check the dimension before used.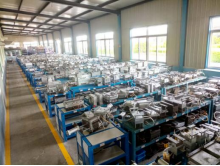 2 Wax Pattern
Make wax pattern with automatic wax injection machine.The new equipment is efficient and saves manpower. One worker can operate four stations at the same time.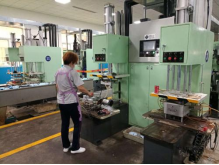 3 Shell Preparation
The automatic shell making line in the casting workshop has reached the leading level in the industry. Only a few workers in four production lines can complete the work of coating, drying, dewaxing and shell burning. And mechanical arms are installed for the coating process, which greatly reduces the operation intensity of workers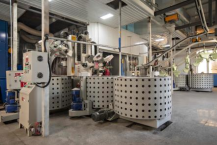 4 Metal Pouring
We have 6 sets of 250KG and 4 sets of 500KG medium-frequency induction furnace.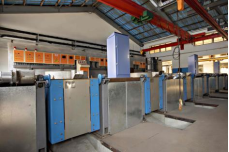 5 Shot Blasting
There are 1 central shot blasting machine and 11 large shot blasting machines in clean workshop,to remove residual sand and oxide scale on casting surface.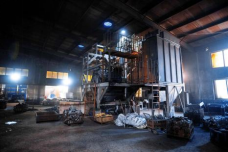 6 Heat Treatment
The workshop is fully equipped with 8 heat treatment furnaces, 3 quenching furnaces,it can do normalized, annealing, tempering, tempering and other.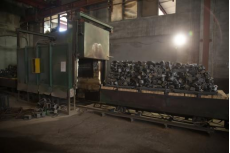 7 Inspection
Detection instruments such as spectrometer, metallographic microscope, universal testing machine, Rockwell hardness tester, Brinell hardness tester, Impact testing machine, CMM, Magnetic powder flaw detector, etc.,which can meet the requirements of customers for internal flaw detection UT、RT、MT、PT products.